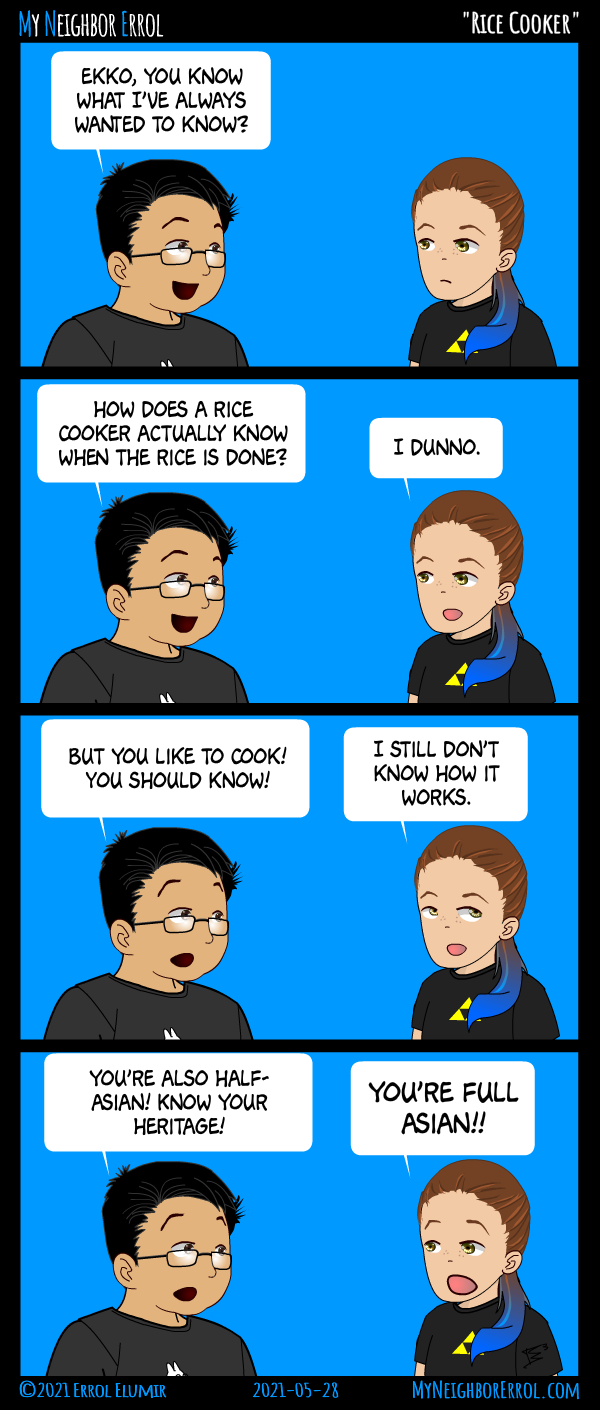 Eventually, we looked it up. And now I've forgotten.
You know those shows where a person goes back in time and using their future knowledge, they make all sorts of things and have all sorts of advantages. Yeah, I wouldn't be able to do anything.
↓ Transcript
Panel 1 -
Errol: Ekko, you know what I've always wanted to know?

Panel 2 -
Errol: How does a rice cooker actually know when the rice is done?
Ekko: I dunno.

Panel 3 -
Errol: But you like to cook! You should know!
Ekko: I still don't know how it works.

Panel 4 -
Errol: You're also half-Asian! Know your heritage!
Ekko: YOU'RE FULL ASIAN!!