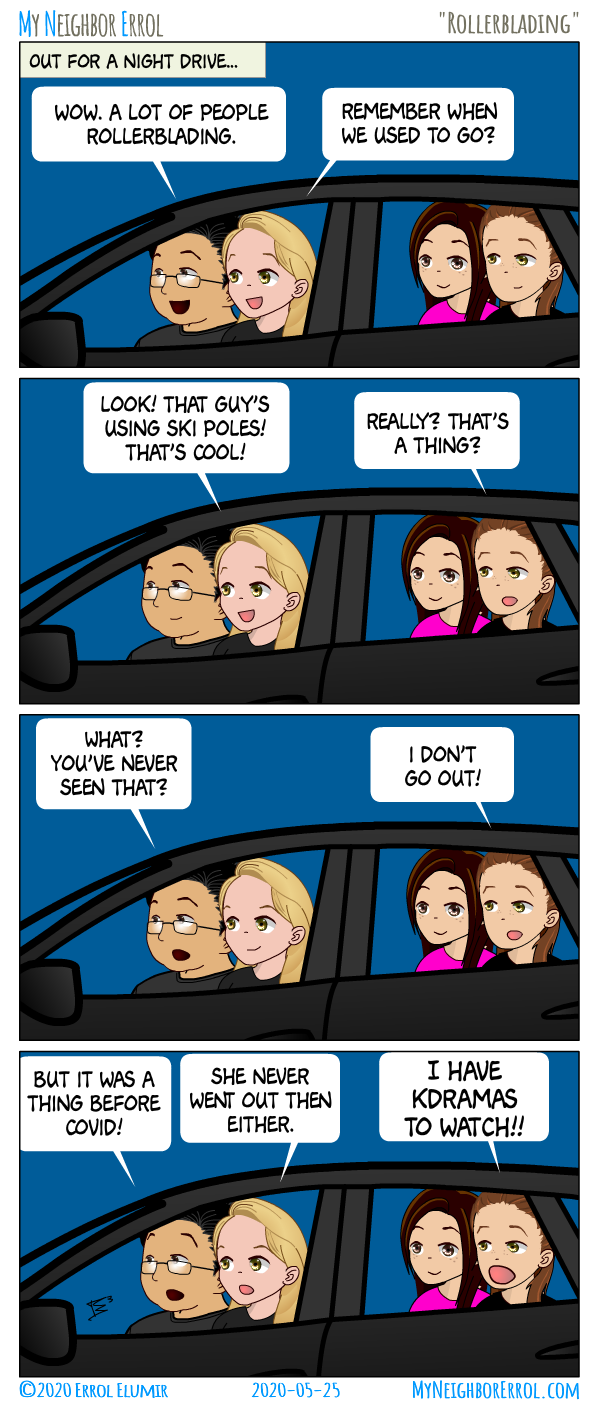 I remember those days. Back in the day when I used to move. I should move more. I've been quite slovenly and it's been glorious.
↓ Transcript
Panel 1 - Out for a night drive...
Errol: Wow. A lot of people rollerblading.
Keren: Remember when we used to go?

Panel 2 -
Keren: Look! That guy's using ski poles! That's cool!
Ekko: Really? That's a thing?

Panel 3 -
Errol: What? You've never seen that?
Ekko: I don't go out!

Panel 4 -
Errol: But it was a thing before COVID!
Keren: She never went out then either.
Ekko: I HAVE KDRAMAS TO WATCH!!