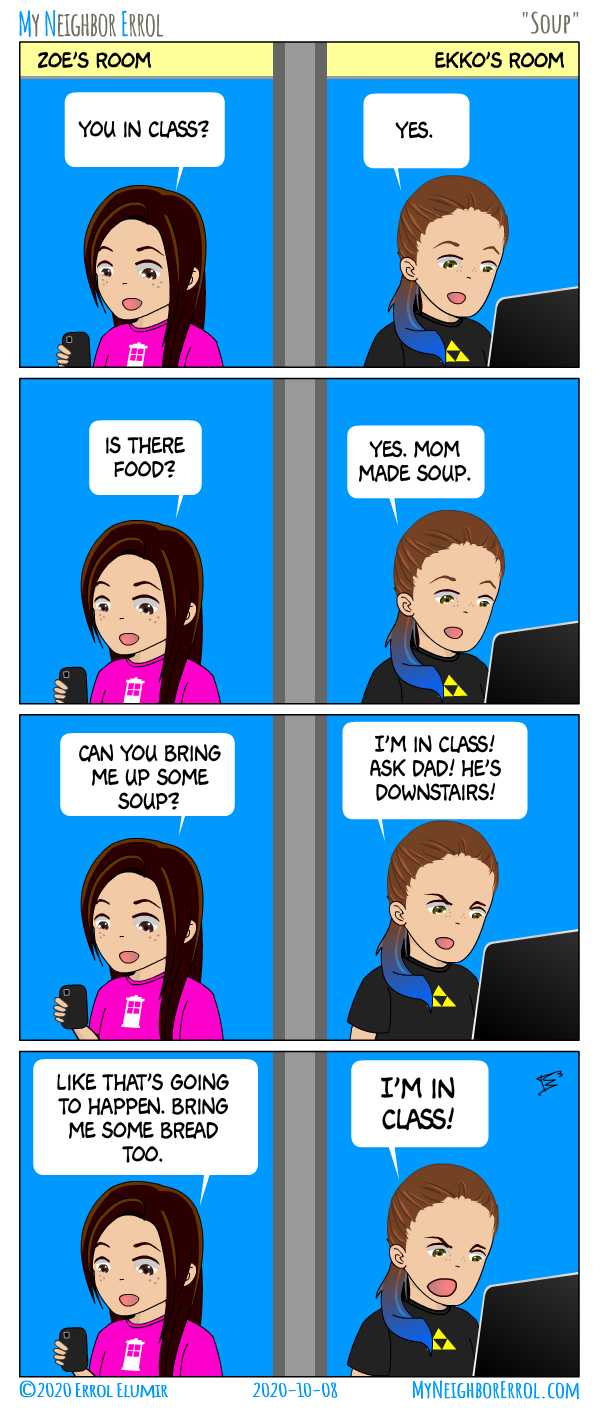 Advantages of Zoe not wanting to interact with me: I don't become her servant.
Have I had a comic that was just these two before? I don't know!
↓ Transcript
Zoe and Ekko are in their respective rooms texting each other.

Panel 1 -
Zoe: You in class?
Ekko: Yes.

Panel 2 -
Zoe: Is there food?
Ekko: Yes. Mom made soup.

Panel 3 -
Zoe: Can you bring me up some soup?
Ekko: I'm in class! Ask dad! He's downstairs!

Panel 4 -
Zoe: Like that's going to happen. Bring me some bread too.
Ekko: I'M IN CLASS!