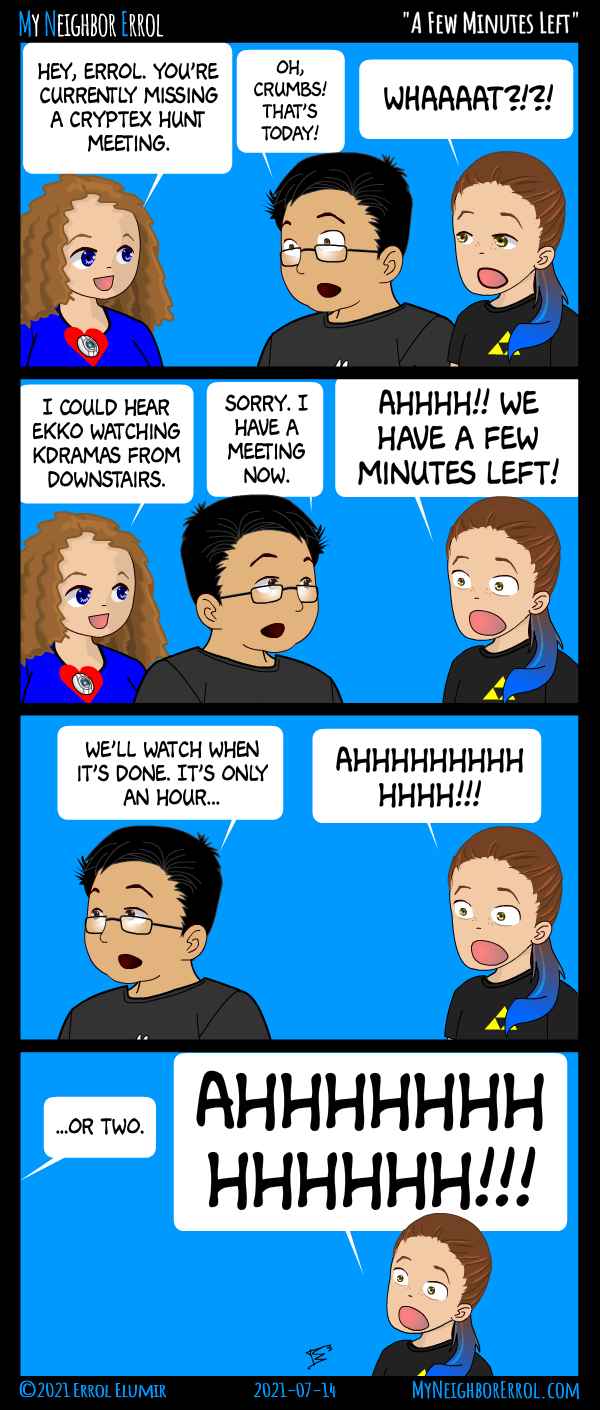 I'm losing track of time! Good grief! And the transcript won't match the letters of Ekko's "AAHHH"'s exactly. I don't know how to show they are getting louder with each panel.
↓ Transcript
Panel 1 -
Manpans: Hey, Errol. You're currently missing a Cryptex Hunt meeting.
Errol: Oh, crumbs! That's today!
Ekko: Whaaaat?!?!

Panel 2 -
Manpans: I could hear Ekko watching Kdramas from downstairs.
Errol: Sorry. I have a meeting now.
Ekko: AHHHH!! We have a few minutes left!

Panel 3 -
Errol: We'll watch when it's done. It's only an hour...
Ekko: AHHHHHHHHHHHH!!!

Panel 4 -
Errol: ...or two.
Ekko: AAAAAAHHHHHHH!!!!!!