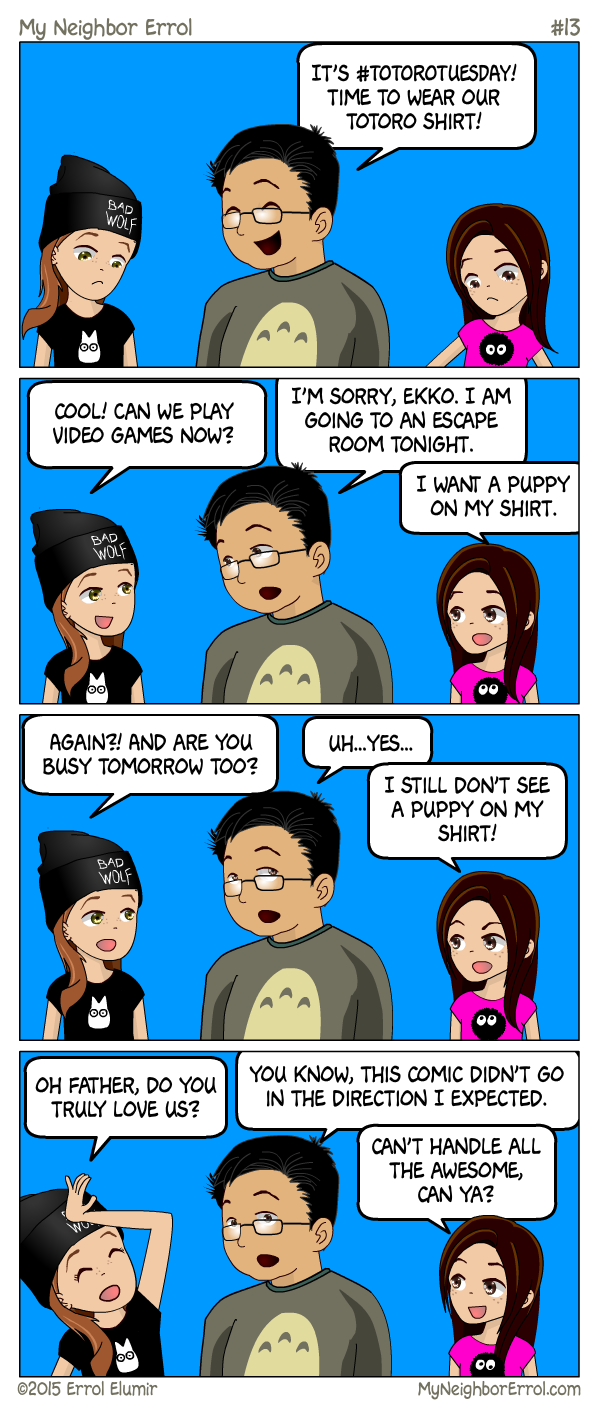 It's Totoro Tuesday! Huzzah! I should get some Totoro shirts for the girls, that's for sure! Then we could all wear them on Totoro Tuesday!
And yes, I am going to an Escape Game tonight. And yes, Ekko is that dramatic. All the time.
I play Nancy Drew with them all weekend! Sheesh. Kids are never satisfied.