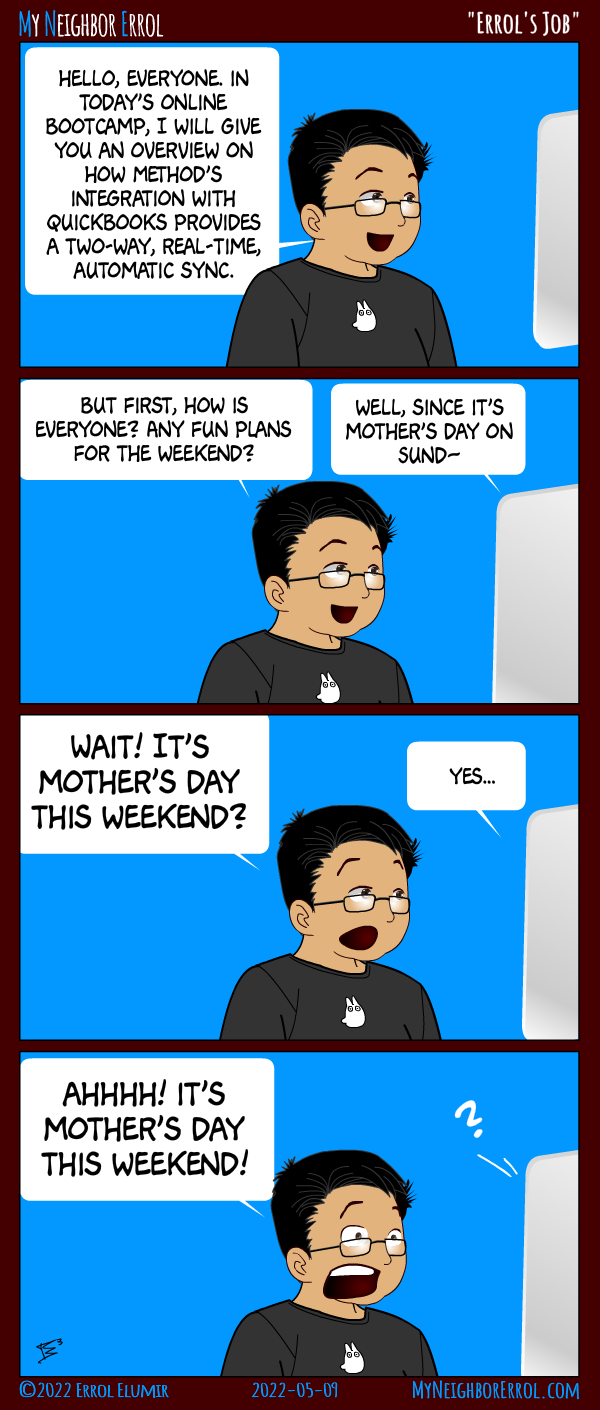 I hope people had a good Mother's day. Do anything fun?
And, and as Leezet said, the comic for May 4th didn't launch for some reason. I posted it now.
↓ Transcript
Panel 1 (Errol is on his computer, in a Zoom meeting) -
Errol: Hello, everyone. in today's online bootcamp, I will give you an overview on how Method's Integration with QuickBooks provides a two-way, real-time, automatic sync.

Panel 2 -
Errol: But first, how is everyone? Any fun plans for the weekend?
Zoom: Well, since it's Mother's day on Sund—

Panel 3 -
Errol: Wait! It's Mother's day this weekend?
Zoom: Yes...

Panel 4 -
Errol: AHHHH! IT'S MOTHER'S DAY THIS WEEKEND!
Zoom: ?