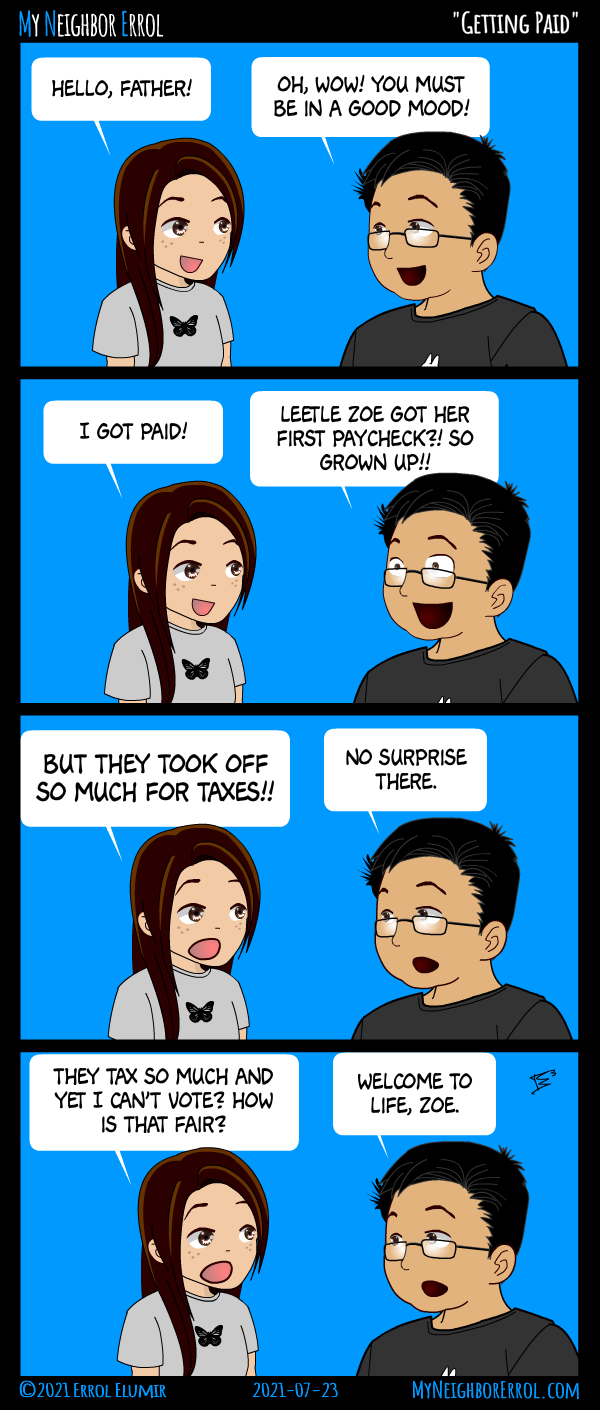 I wonder what young people buy now. I think Zoe would buy makeup, but I don't know. I probably would have bought video games.
↓ Transcript
Panel 1 -
Zoe: Hello, Father!
Errol: Oh, wow! You must be in a good mood!

Panel 2 -
Zoe: I got paid!
Errol: Leetle Zoe got her first paycheck?! So grown up!!

Panel 3 -
Zoe: But they took off so much for taxes!!
Errol: No surprise there.

Panel 4 -
Zoe: They tax so much and yet I can't vote? How is that fair?
Errol: Welcome to life, Zoe.