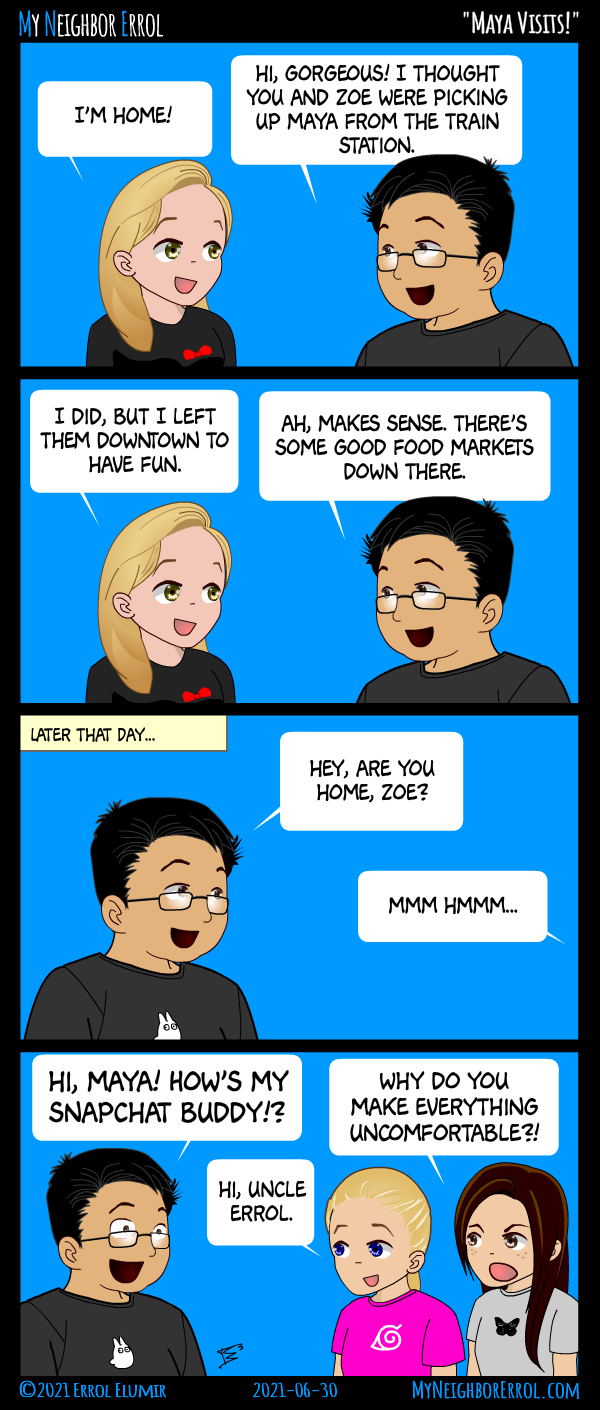 Today, I already had some samosas and tonight it's Korean Fried Chicken. There goes my diet.
↓ Transcript
Panel 1 -
Keren: I'm home!
Errol: Hi, gorgeous! I thought you and Zoe were picking up Maya from the train station.

Panel 2 -
Keren: I did, but I left them downtown to have fun.
Errol: Ah, makes sense. There's some good food markets down there.

Panel 3 - Later that day...
Errol: Hey, are you home, Zoe?
Zoe (offscreen): Mmm hmmm...

Panel 4 -
Errol: HI, MAYA! HOW'S MY SNAPCHAT BUDDY!?
Maya: Hi, uncle Errol.
Zoe: Why do you make everything uncomfortable?!