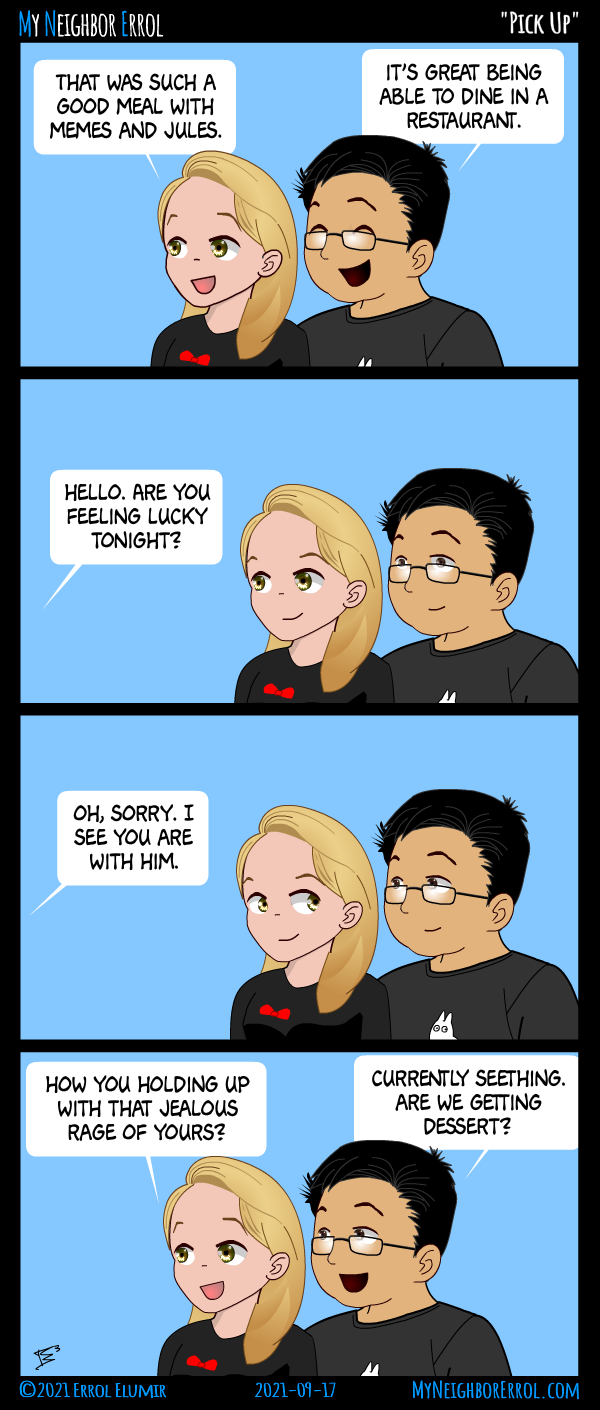 We went to a Lebanese restaurant to meet up with my cousin and her husband, we haven't seen them in so long! It was great. I ate so much.
The girls were a bit behind us, so they didn't get a chance to see this exchange. It would have been interesting to see their response.
↓ Transcript
Panel 1 -
Keren: That was such a good meal with Memes and Jules.
Errol: It's great being able to dine in a restaurant.

Panel 2 -
Offscreen: Hello. Are you feeling lucky tonight?

Panel 3 -
Offscreen: Oh, sorry. I see you are with him.

Panel 4 -
Keren: How you hold up with that jealous rage of yours?
Errol: Currently seething. Are we getting dessert?