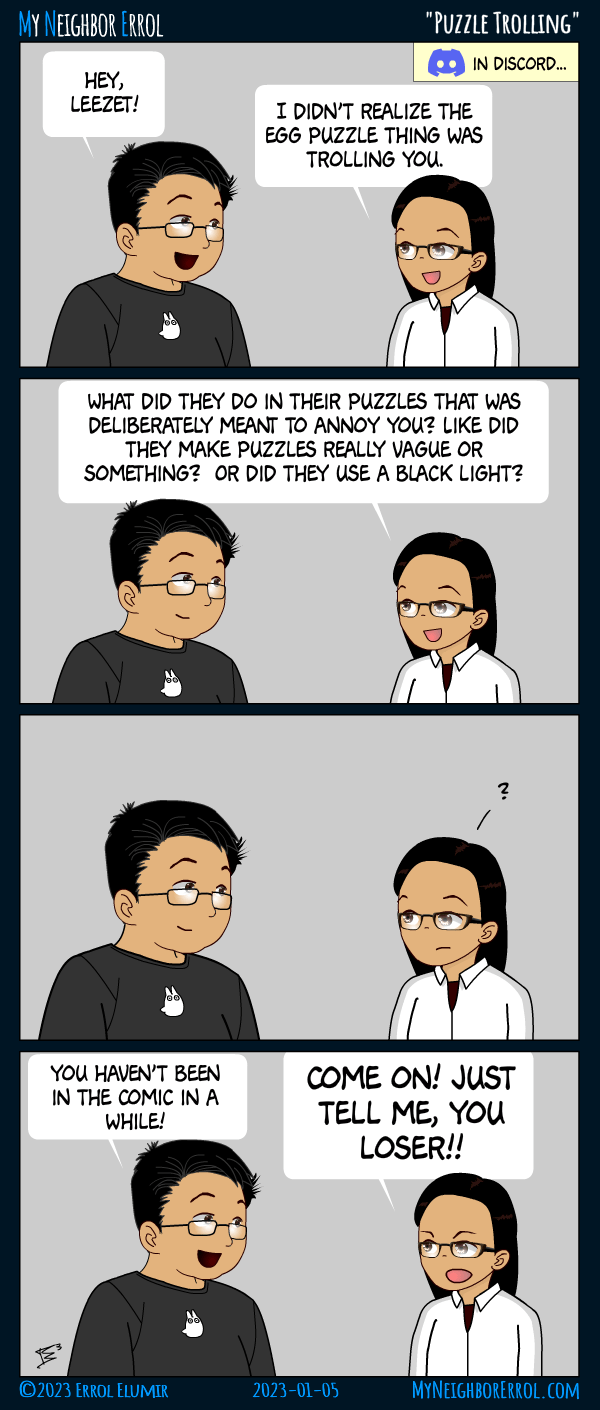 The above comic just happened, but fit the arc well. 😀 We haven't had a Leezet in a comic for a while! I think. I've lost track.
↓ Transcript
Panel 1 [In Discord] -
Errol: Hey, Leezet.
Leezet: I didn't realize the egge puzzle thing was trolling you.

Panel 2 -
Leezet: What did they do in their puzzles that was deliberately meant to annoy you? Like did they make puzzles really vague or something? Or did they use a black light?

Panel 3 -
Errol looks at Leezet.
Leezet: ?

Panel 4 -
Errol: You haven't been in the comic in a while!
Leezet: COME ON! JUST TELL ME, YOU LOSER!