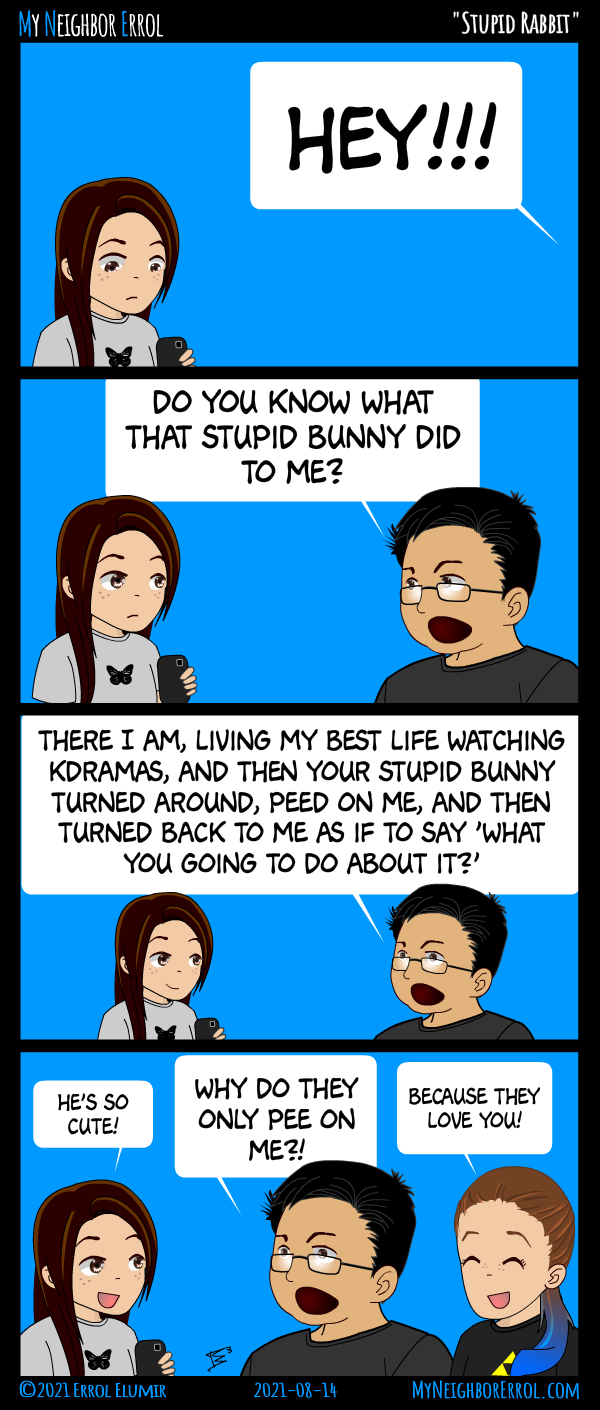 The bunnies have peed on me multiple times. I can't recall if I've had a comic where the original rabbit peed on my head. Honestly, why do they keep doing that? They don't really pee on the girls!
↓ Transcript
Panel 1 - (Zoe is on her phone)
Errol (offscreen): HEY!!!

Panel 2 -
Errol: DO YOU KNOW WHAT THAT STUPID BUNNY DID TO ME?

Panel 3 -
Errol: There I am, living my best life watching Kdramas, and then your stupid bunny turned around, peed on me, and then turned back to me as if to say 'what you going to do about it?'

Panel 4 -
Zoe: He's so cute.
Errol: Why do they only pee on me?!
Ekko: Because they love you!