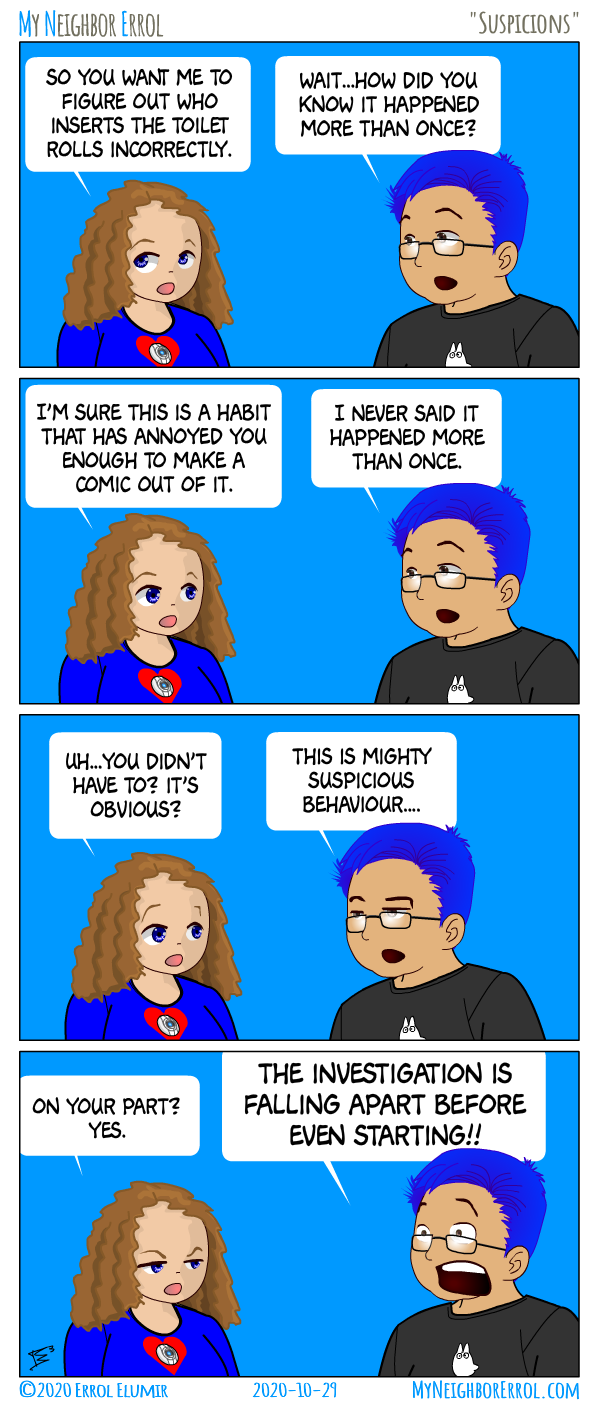 I remember in high school we would play those games where we were not allowed to say certain words (like "yes", "no", etc) and if you did, you lost your pin to a person who caught you. And whoever had the most pins in the end won!
I suck at those games. The point is just not saying anything. I'm not good at that.
↓ Transcript
Panel 1 -
Manpans: So you want me to figure out who inserts the toilet rolls incorrectly.
Errol: Wait...how did you know it happened more than once?

Panel 2 -
Manpans: I'm sure this is a habit that has annoyed you enough to make a comic out of it.
Errol: I never said it happened more than once.

Panel 3 -
Manpans: Uh...you didn't have to? It's obvious?
Errol: This is mighty suspicious behaviour...

Panel 4 -
Manpans: On your part? Yes.
Errol: THE INVESTIGATION IS FALLING APART BEFORE EVEN STARTING!!