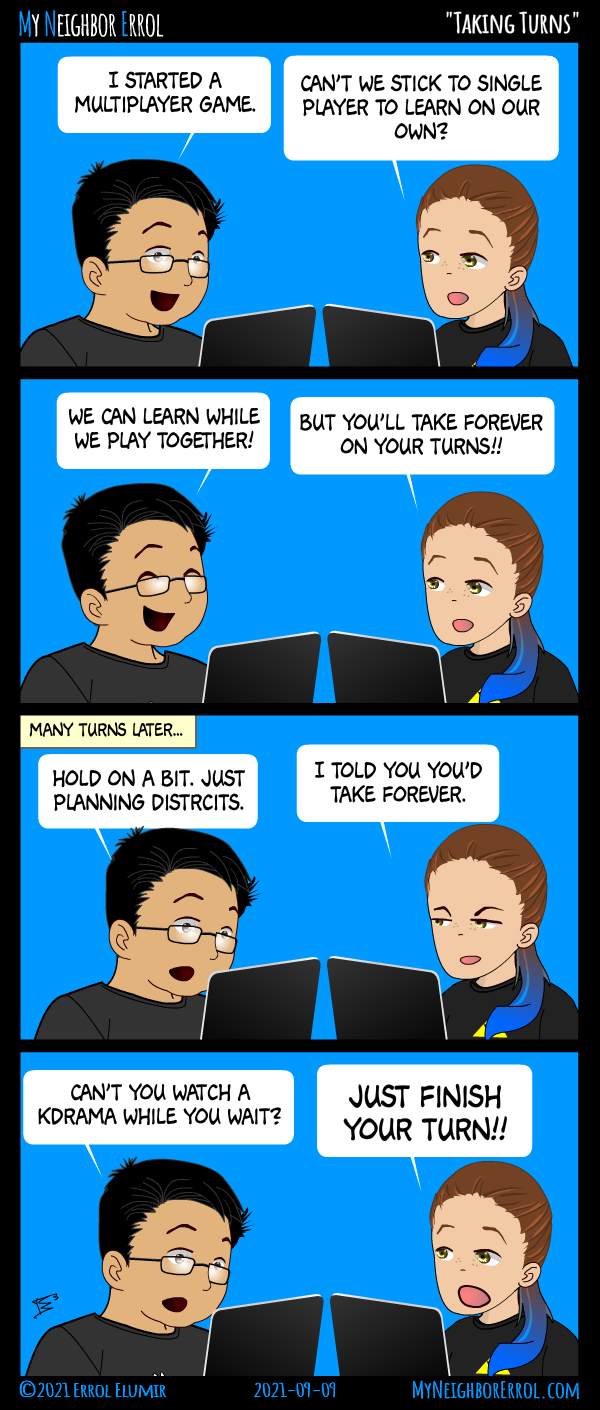 I knew buying this was going to be a bad idea, because I have had a problem with playing Civilization ever since the first one. Ah well.
↓ Transcript
Panel 1 Errol and Ekko are on their laptops -
Errol: I started a multiplayer game.
Ekko: Can't we stick to single player to learn on our own?

Panel 2 -
Errol: We can learn while we play together!
Ekko: But you'll take forever on your turns!!

Panel 3 Many turns later... -
Errol: Hold on a bit. Just planning disticts.
Ekko: I told you you'd take forever.

Panel 4 -
Errol: Can't you watch a Kdrama while you wait?
Ekko: JUST FINISH OUR TURN!!