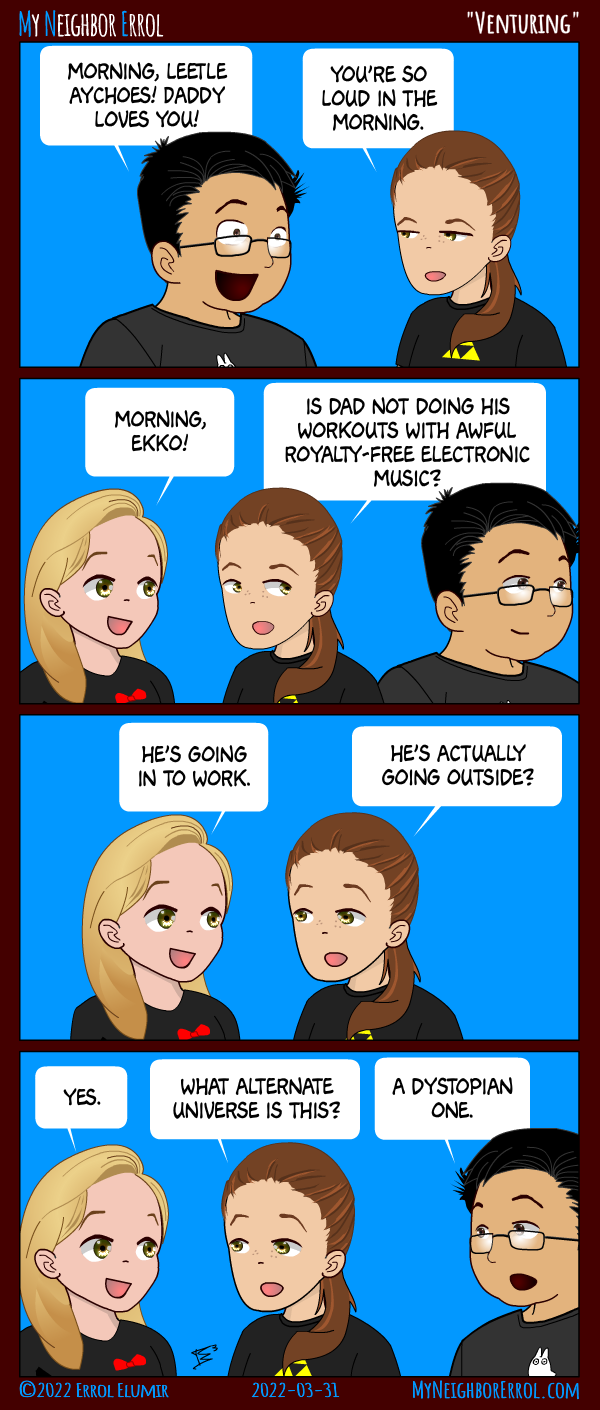 I know I'm weird for not wanting to be outside, but hey, I can exist for long periods of time without leaving my house. Most of what I want is here! You must know someone else like that! Or is it just me?
↓ Transcript
Panel 1 -
Errol: Morning, Leetle Aychoes! Daddy loves you!
Ekko: You're so loud in the morning.

Panel 2 -
Keren: Morning, Ekko!
Ekko: Is dad not doing his workouts with awful royalty-free electronic music?

Panel 3 -
Keren: He's going in to work.
Ekko: He's actually going outside?

Panel 4 -
Keren: Yes.
Ekko: What alternate universe is this?
Errol: A dystopian one.