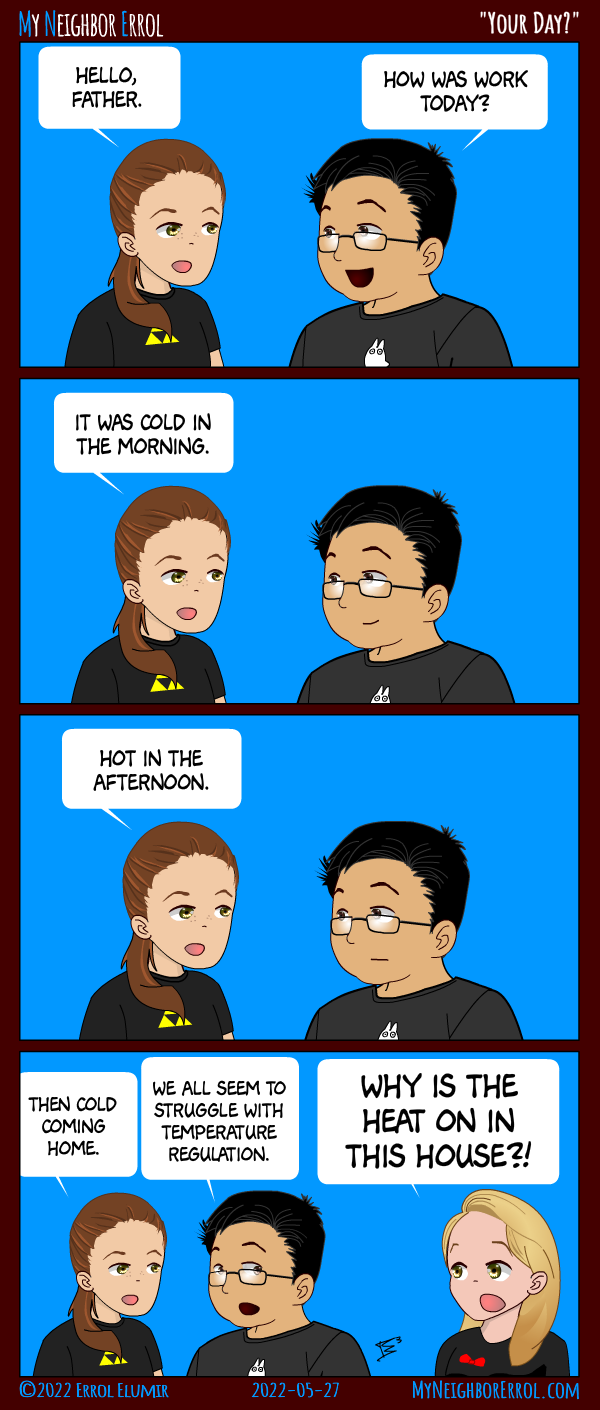 Woops. You know, I'm no longer forgetting to do comics. I'm forgetting to post them. Good grief.
↓ Transcript
Panel 1 -
Ekko: Hello, father.
Errol: How was work today?

Panel 2 -
Ekko: It was cold in the morning.

Panel 3 -
Ekko: Hot in the afternoon.

Panel 4 -
Ekko: Then cold coming home.
Errol: We all seem to struggle with temperature regulation.
Keren: WHY IS THE HEAT ON IN THIS HOUSE?!