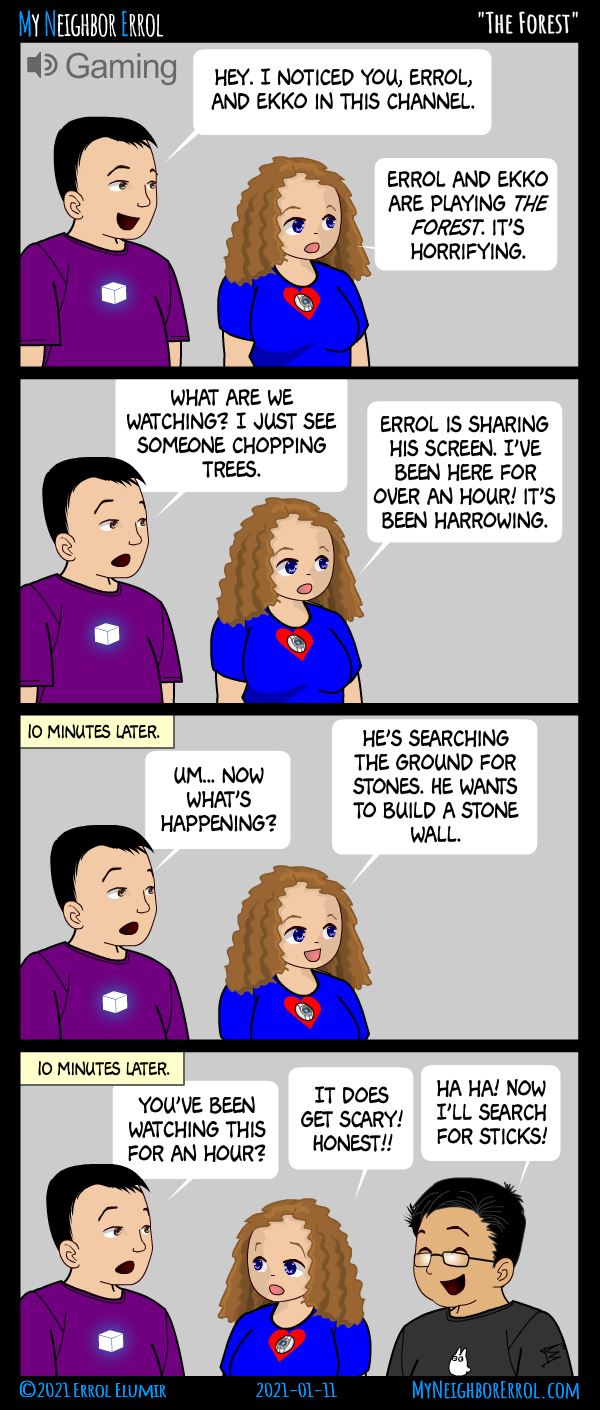 Darn it, I always forget to include the tag code to include the transcript. I always write out the transcript, but then I forget to include it. Grrr…
And there's a new background, us in a voice channel on Manpan's Discord Server. We don't meet on slack any more.
↓ Transcript
Manpans, Mike, Ekko, and Errol are in Manpans' voice channel in her Discord server.

Panel 1 -
Mike: Hey. I noticed you, Errol, and Ekko in this channel.
Manpans: Errol and Ekko are playing "The Forest". It's horrifying.

Panel 2 -
Mike: What are we watching? I just see someone chopping trees.
Manpans: Errol is sharing his screen. I've been here for over an hour! It's been harrowing.

Panel 3 - TEN MINUTES LATER...
Mike: Um...now what's happening?
Manpans: He's searching the ground for stones. He wants to build a stone wall.

Panel 4 - TEN MINUTES LATER...
Mike: You've been watching this for an hour?
Manpans: It does get scary! Honest!!
Errol: Ha ha! Now i'll search for sticks!