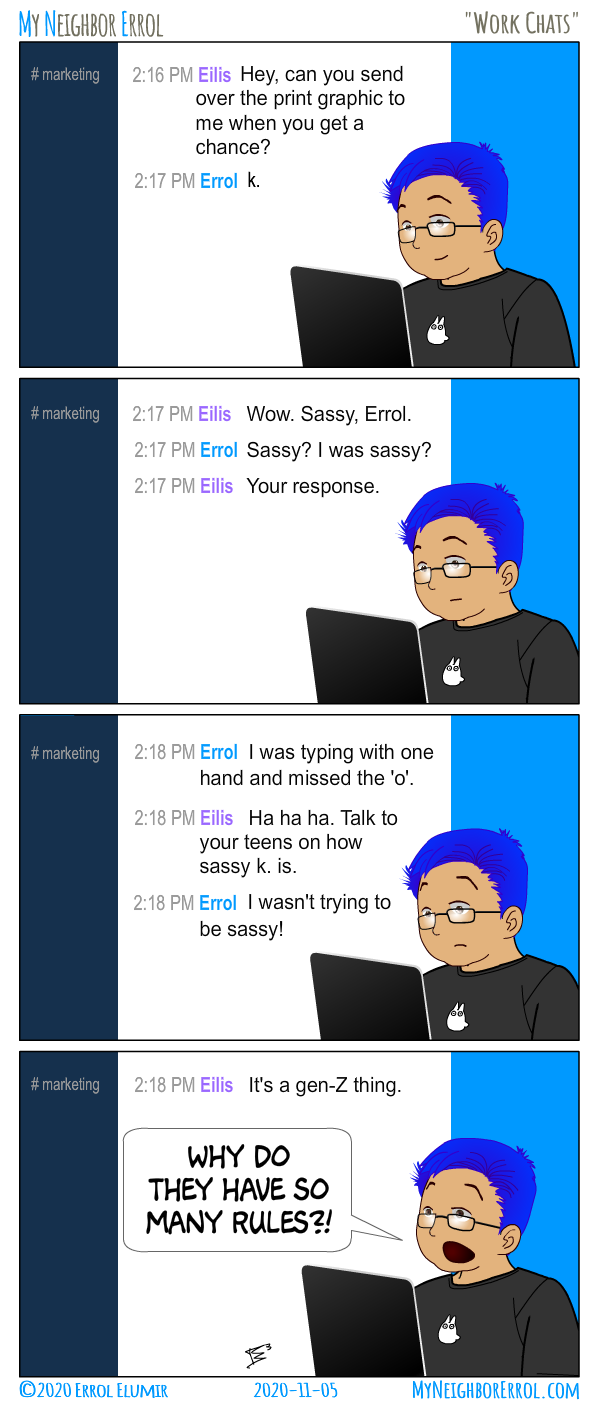 It's a difficult road to navigate.
↓ Transcript
Errol is on his work Slack talking to Eilis, his coworker.

Panel 1 -
Eilis: Hey, can you send over the print graphic to me when you get a chance?
Errol: k.

Panel 2 -
Eilis: Wow. Sassy, Errol.
Errol: Sassy? I was sassy?
Eilis: Your response.

Panel 3 -
Errol: I was typing with one hand and missed the 'o'.
Eilis: Ha ha ha. Talk to your teens on how sassy k. is.
Errol: I wasn't trying to be sassy!

Panel 4 -
Eilis: It's a gen-Z thing.
Errol: WHY DO THEY HAVE SO MANY RULES?!